WELCOME TO TUNBAL INTERNATIONAL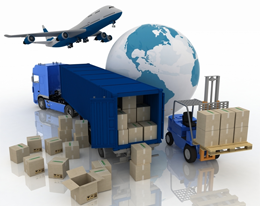 Tunbal Int'l Cargo is a specialised freight broker. We deal effectively and professionally on your freights  quotes, Cargo consolidations, personal effects,  general goods  and fragile shipments. We look after African - Europe  businesses dealings by   placing  order abroad  and ship them   to consignees without stress. All paperwork and logistics involved in your cargo movement are handled professionally and services involved are affordable.
In partnership with Ace-Express, we can enhance the competitiveness, speed and reliability of our clients business.
We offer our customers and overseas agents, a reliable, cost competitive world class service which are designed to guarantee the highest quality of service…door to door pick ups and deliveries.
We are based in Dublin with office in Lagos and correspondents all over the world. For more information about shipping from Ireland to Africa, Europe and U.S.A please call Tunji on 01-9680967, 0876125113, 0899625487, and 0858807499.
We are also available on Facebook, WhatsApp and twitter.  Shipping routes are Ireland to African countries, Europe and  USA.